Description
Elevate your vaping experience to new heights with the CCELL Sandwave! This revolutionary 510 battery technology sets new standards in the industry, embracing a world of sophistication and unmatched satisfaction with the Sandwave.
Prepare your palate for an explosion of flavors! The Sandwave boasts a user-friendly slide switch with three temperature settings, granting you full control over your vaping journey:
2.8V: Indulge in a realm of maximum flavor, where each note is savored.
3.2V: Strike the perfect harmony between flavor and intensity, catering to your preferences.
3.6V: Unleash voluminous clouds of captivating vapor for an enthralling vaping session.
Experience pure comfort with the Sandwave's invigorating silicone wave grip. Its ergonomic design ensures a seamless and relaxing vaping encounter, while the compact body fits perfectly in your hand, allowing for an effortless hold.
Embark on a visual odyssey with a diverse range of captivating color options:
Midnight Black: A timeless choice exuding elegance and sophistication.
Mint Green: A refreshing tone that inspires relaxation.
Marine Green: Dive into a sea of tranquility and pleasure.
Coral Pink: Infuse vibrancy and individuality into your sessions.
Tropical Yellow: Embrace the sunshine and positivity with every inhale.
Lavender: Experience a sense of calm and serenity.
Savor simplicity at its finest with the Sandwave's advanced draw-to-activate technology. No more fumbling with buttons; just inhale and experience the instant transformation of your favorite oil into a smooth, flavorful vapor.
Elevate your vaping journey to unprecedented heights with the CCELL Sandwave 510 Battery. Merging cutting-edge features, ergonomic design, and a delightful palette of colors, this device promises a premium experience that redefines vaping satisfaction.
Box includes:
1x CCELL Sandwave 400mAh Battery

2x Magnetic Connector
1x USB-C Charging Cable
1x User Manual
1x Warranty Card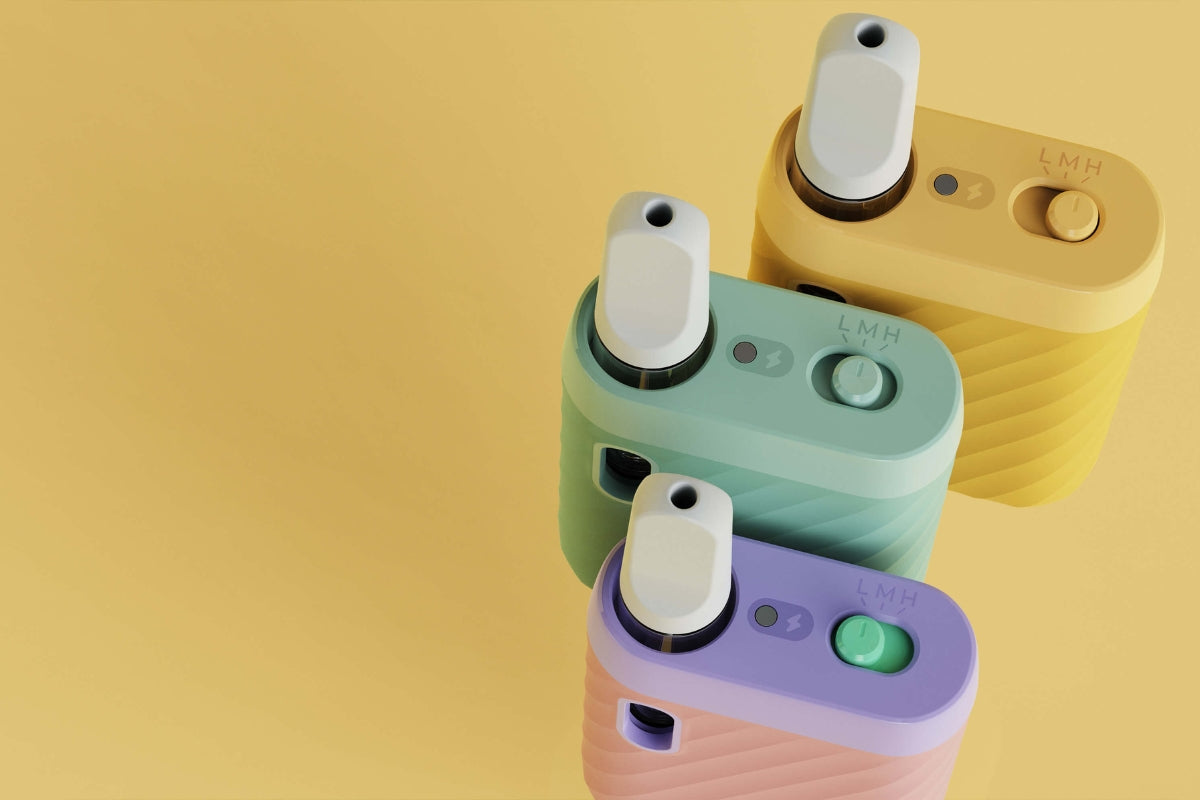 3 Temp Settings, Unmatched Performance
Elevate your vaping experience with Sandwave, CCELL's cutting-edge vape battery! Designed with a user-friendly slide switch, it offers three temperature settings tailored to enhance both flavor and potency. Whether you prefer intense flavor profiles, powerful hits, or a golden medium between the two, Sandwave ensures an exceptional vaping experience every time.
Comfort, Perfected
Bid farewell to discomfort and say hello to a seamless and satisfying vaping experience! Featuring a stimulating silicone wave grip and discreet compact body, Sandwave fits perfectly in hand, providing a firm and ergonomic hold allowing every inhale to provide true bliss.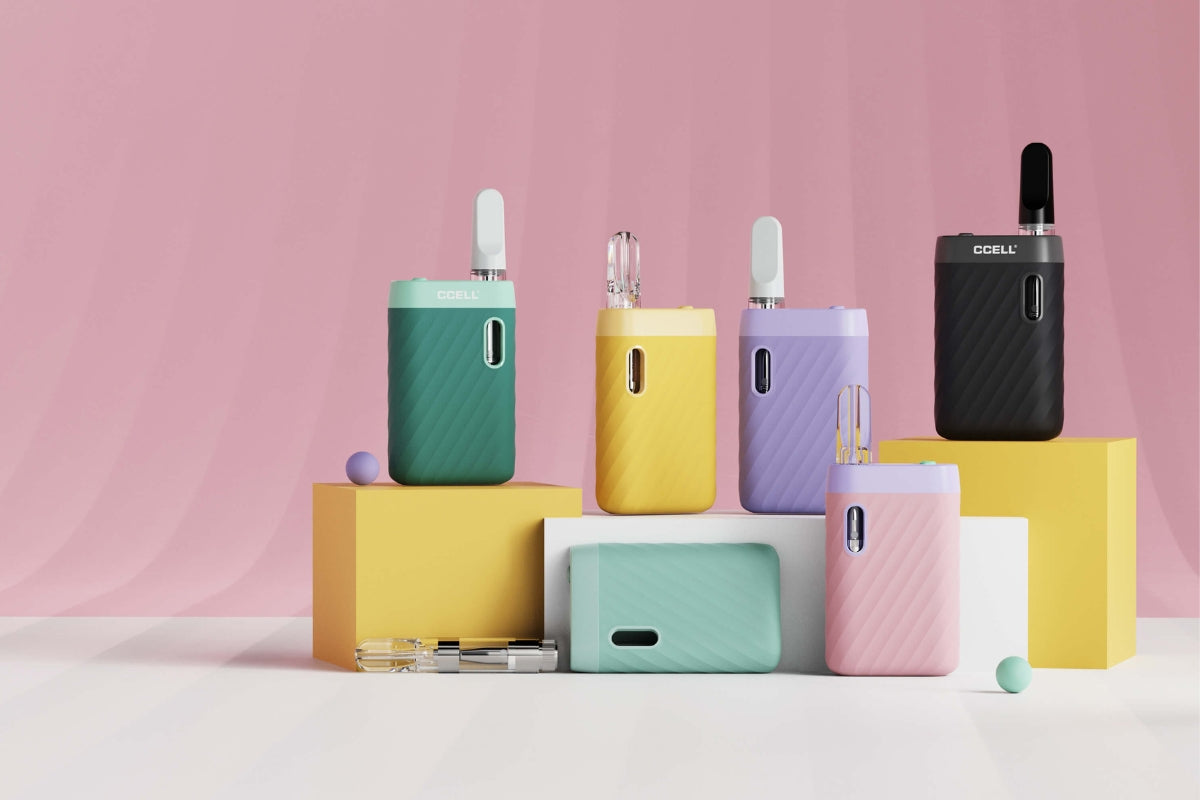 The Embodiment of Elegance
Embark on a journey through a world of color with Sandwave's captivating hues. From the timeless elegance of midnight black to the refreshing tones of mint green, marine green, tropical yellow, lavender, and coral pink, each shade complements different personalities. Indulge in a vibrant palette that invites you to explore and express your true colors with Sandwave!
Embrace Ease, Inhale Serenity
Experience the ultimate in effortless vaping with Sandwave. Featuring advanced draw-to-activate technology, Sandwave eliminates the need for button taps, providing a seamless and hassle-free experience. Simply inhale, and Sandwave instantly responds, transforming your favorite oil into rich, smooth vapor bursting with flavor!
So cute!
I got the coral pink for myself & the black for my partner & they are both so cute! We still have not used them but I am obsessed with the feel & sleek look they have. Super fast shipping too!